New Product Alert! KISAE Technology 24V Power Inverter Line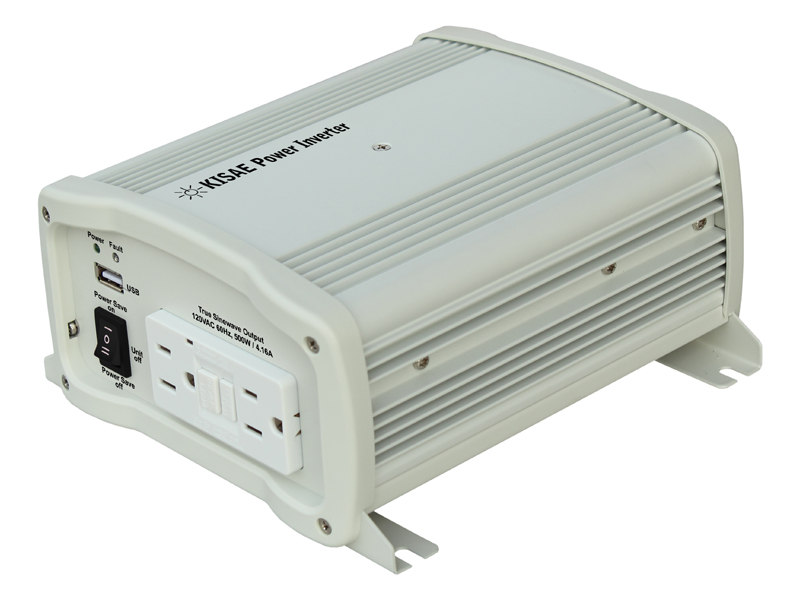 We are excited to announce that KISAE has released a new line of 24 volt pure sine wave power inverters. We have been carrying KISAE's 12 volt power inverter line at DonRowe.com for a number of years now. That line has proven to be both solid and reliable, and you can expect the same out of these 24 volt models. We currently have both the SW2405 (500 watt) and SW2420 (2000 watt) models available, with the SW2410 (1000 watt) model coming soon.
These 24V models boast a number of great features.
Load/thermally controlled cooling fans keep the fans from running continuously while reducing draw and fan noise.
Pure sine wave output, just like the power you get from the grid, ensures your devices perform correctly.
USB port for charging phones, tablets, and other 5V rechargeable devices.
An LED display showing incoming voltage, how much output power you are using and fault codes in the event of a fault.
A full range of protection features such as overload, overvoltage, under voltage, and over temperature protection.
In addition to all of these features, KISAE has built a new Power Save mode into these 24V units. This optional Power Save mode can be disabled or enabled with the push of a button to reduce the no load draw, making this inverter even more efficient. With Power Save mode enabled the no load draw is reduced from 0.6ADC to 0.1ADC.
You can find these inverters, as well as additional information and specs, on our website at DonRowe.com. If you have any questions about these new 24V inverters, or any other inverters, feel free to contact us at 1-800-561-5885 or Patrick@DonRowe.com.